I was having some issues testing a Reiser4 custom Debian-Installer (d-i) into a VirtualBox 5.0.14/5.0.16 environment. Initially, I thought issues were due to older Reiser4 for Linux Kernel 4.4.0 Patch applied to Debian kernel 4.4.6-2. Notwithstanding, the installation succeeded after all.
Select the Reiser4-patched kernel from the Debian-Installer menu: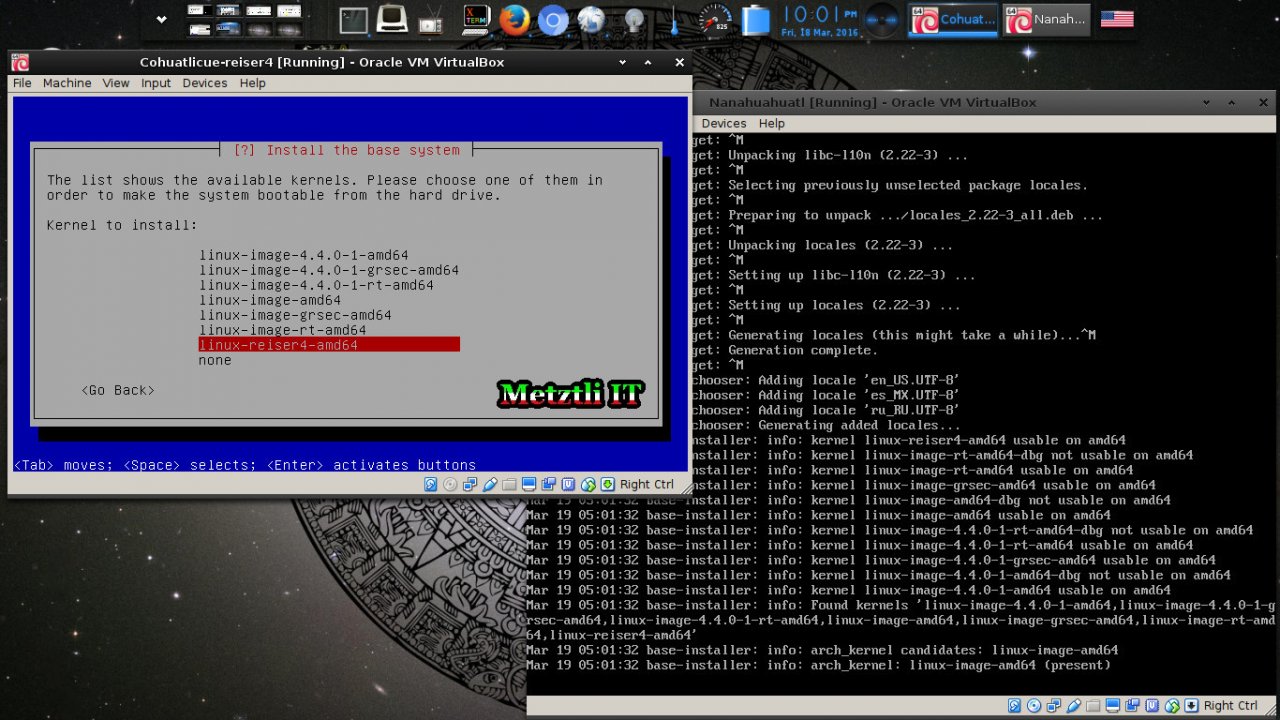 Include all available drivers: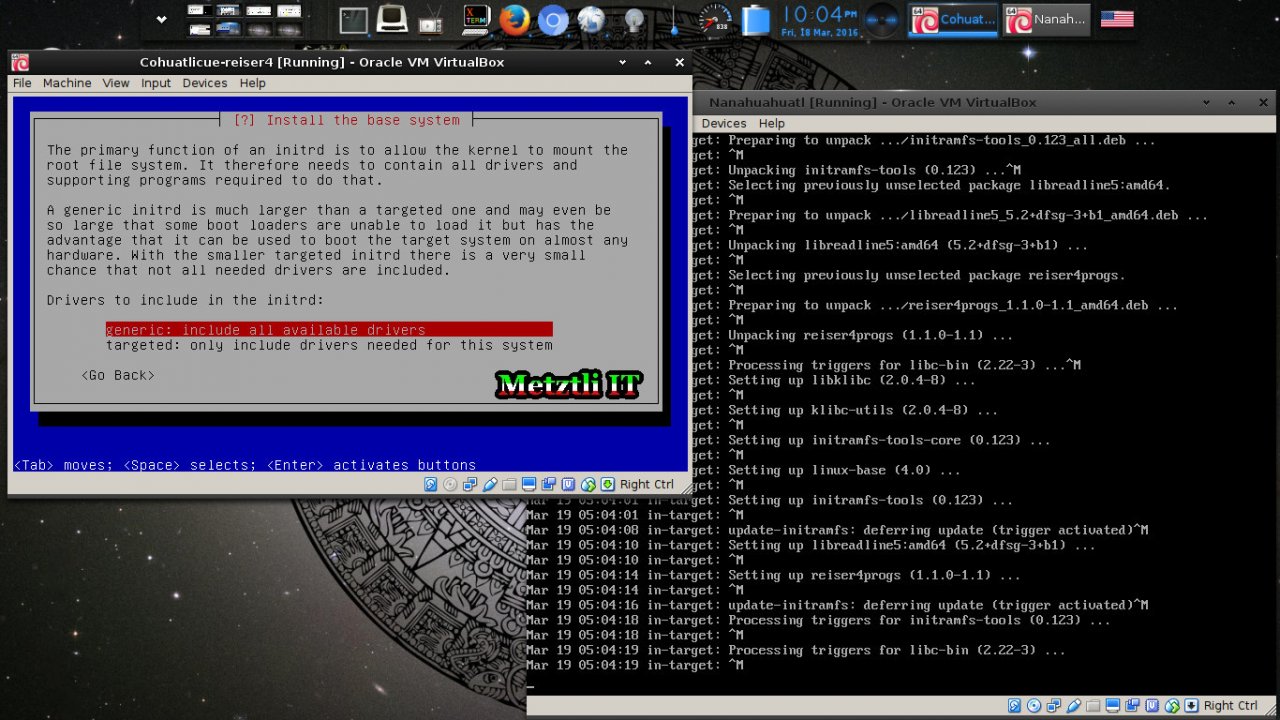 Running dpkg on Reiser4-patched Debian Linux kernel: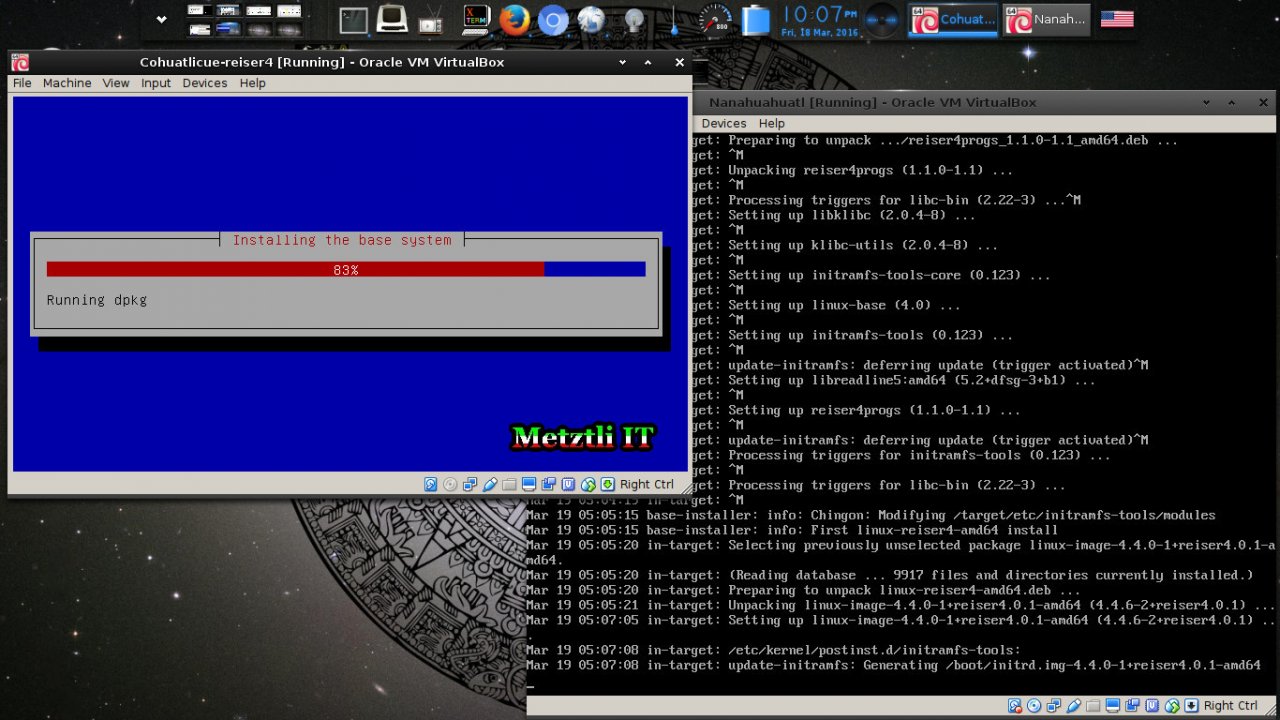 Configure the package manager: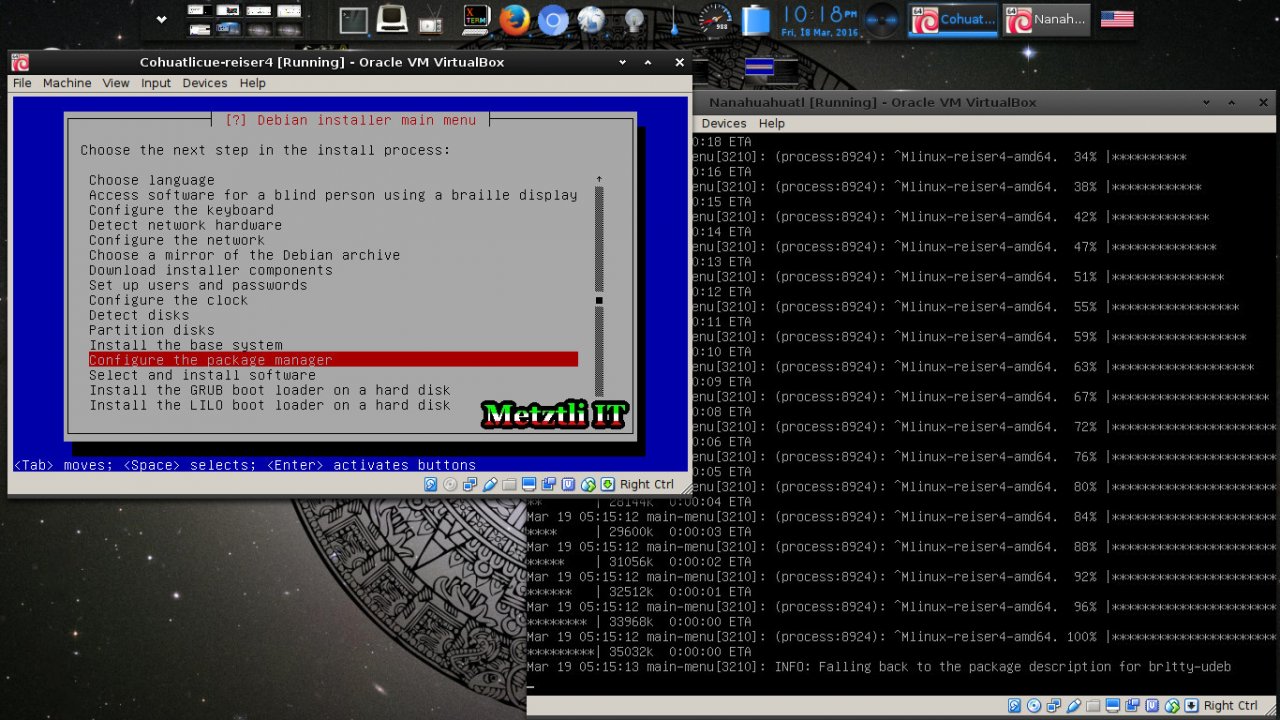 Select and install software: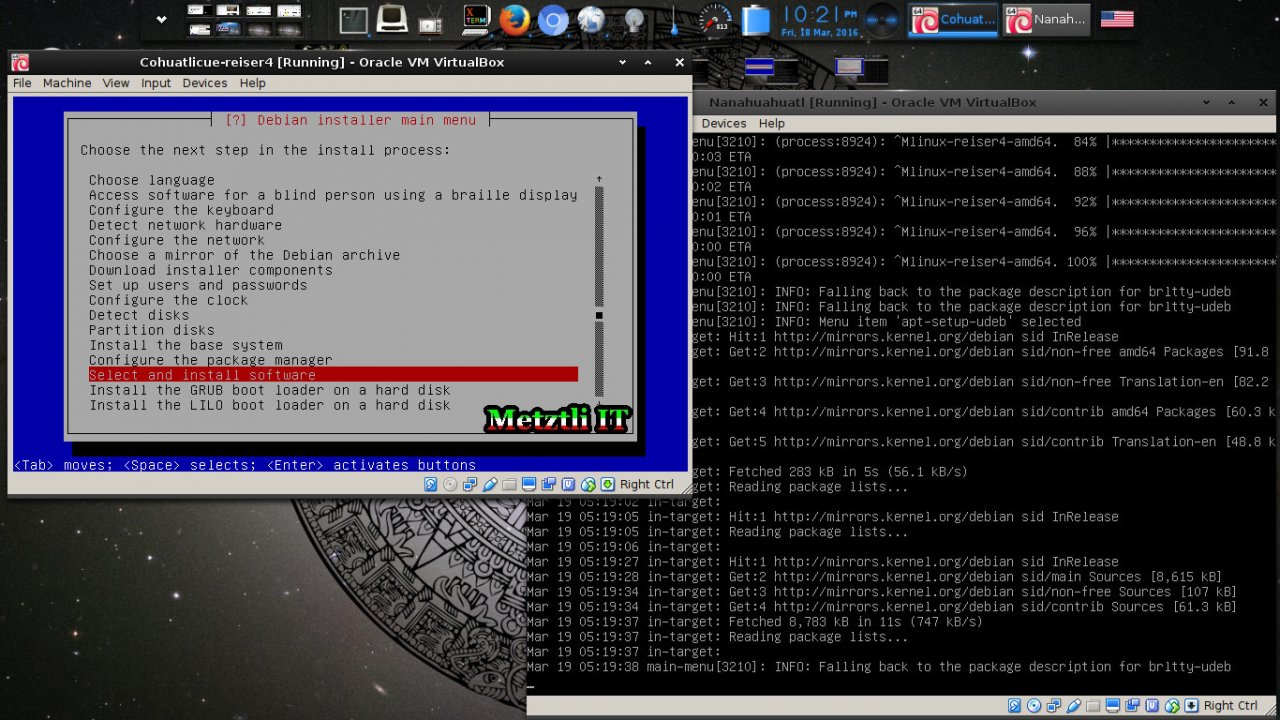 Software selection: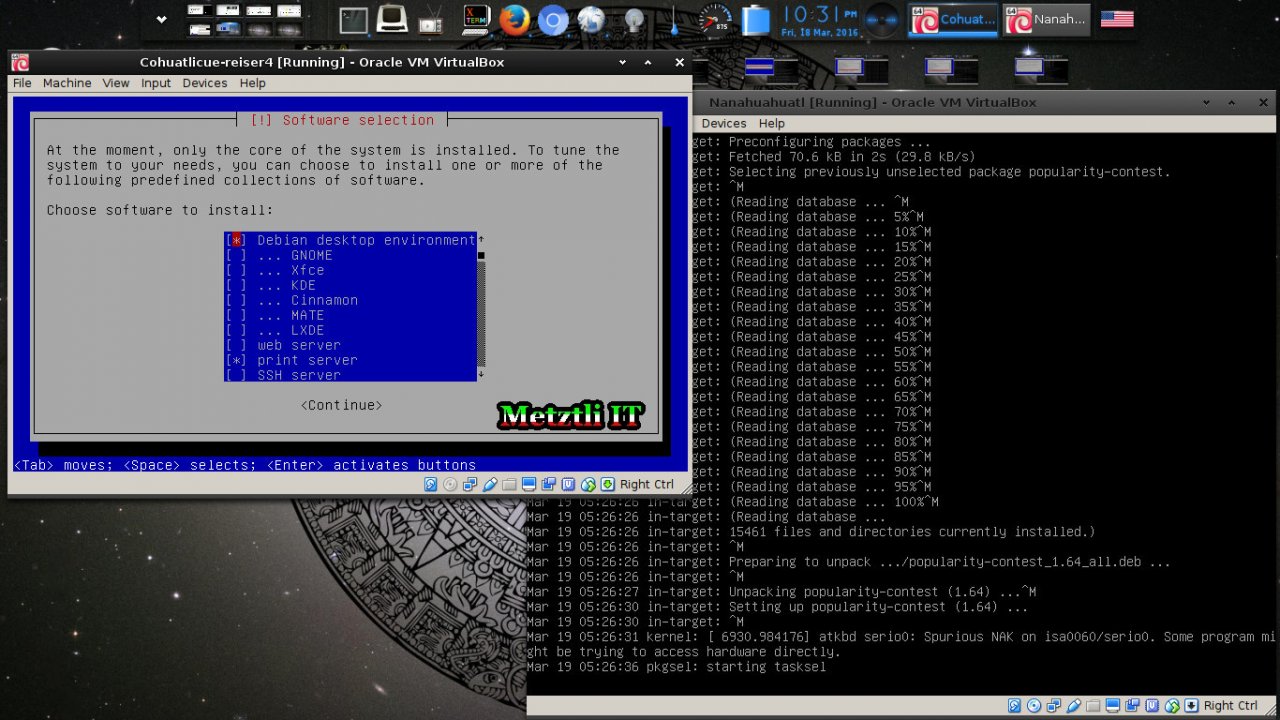 Install the GRUB boot loader on a 'hard disk':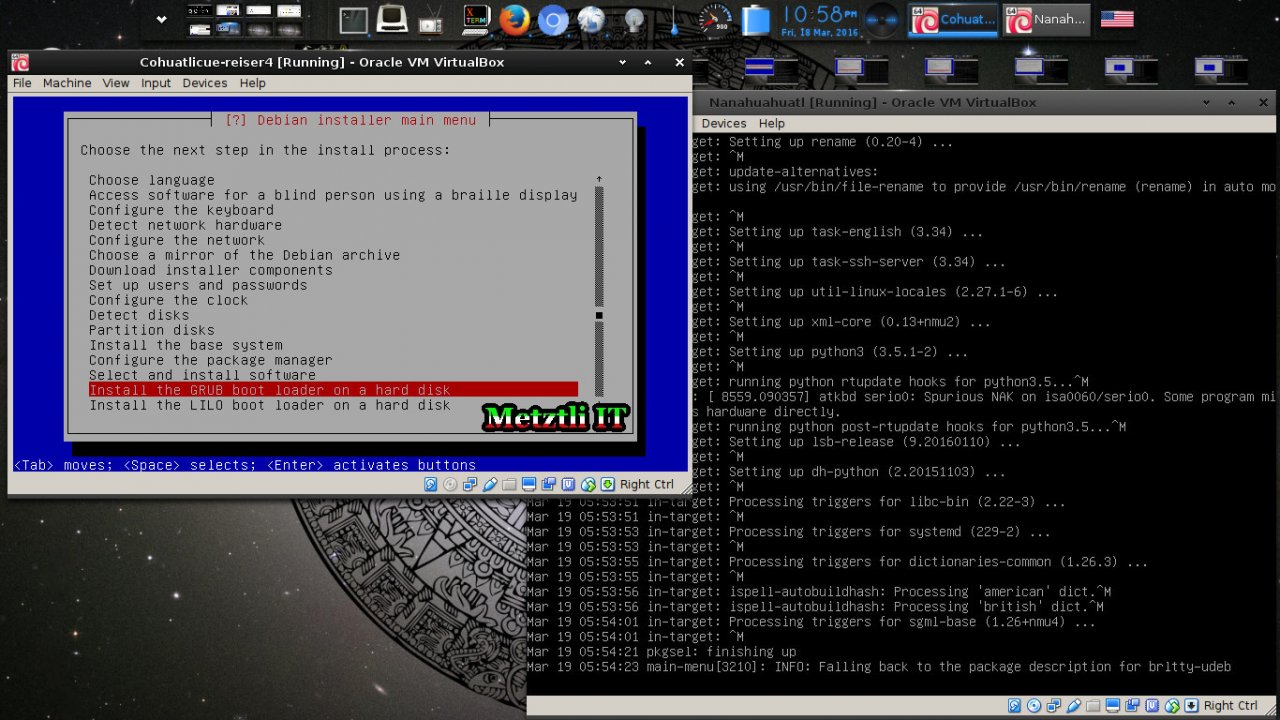 Install the GRUB boot loader to the master boot record?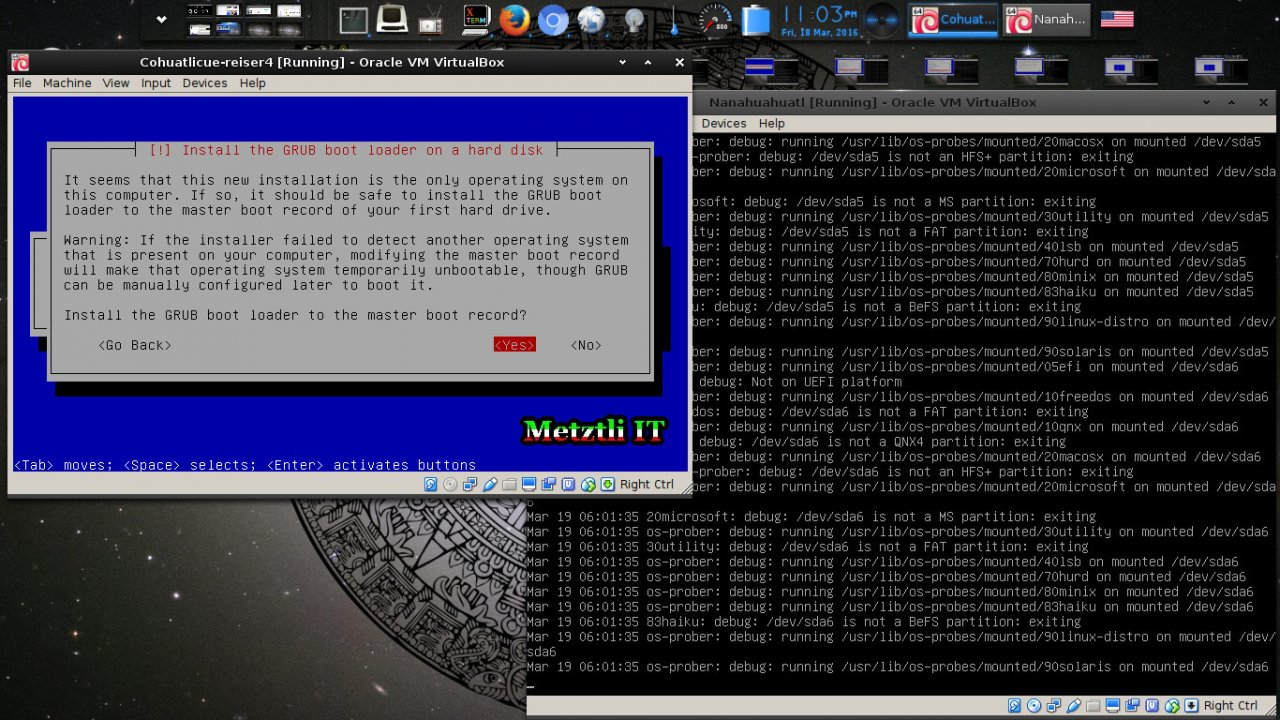 Device for boot loader installation: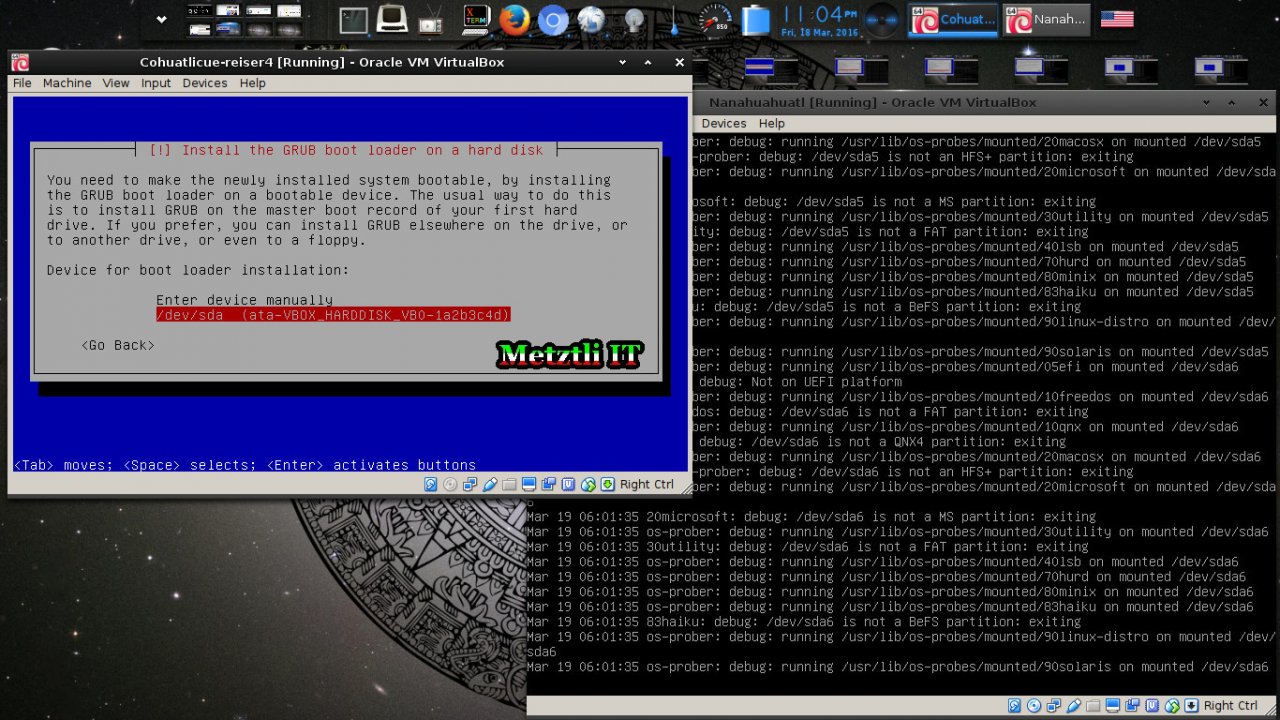 Force GRUB installation to the EFI removable media path?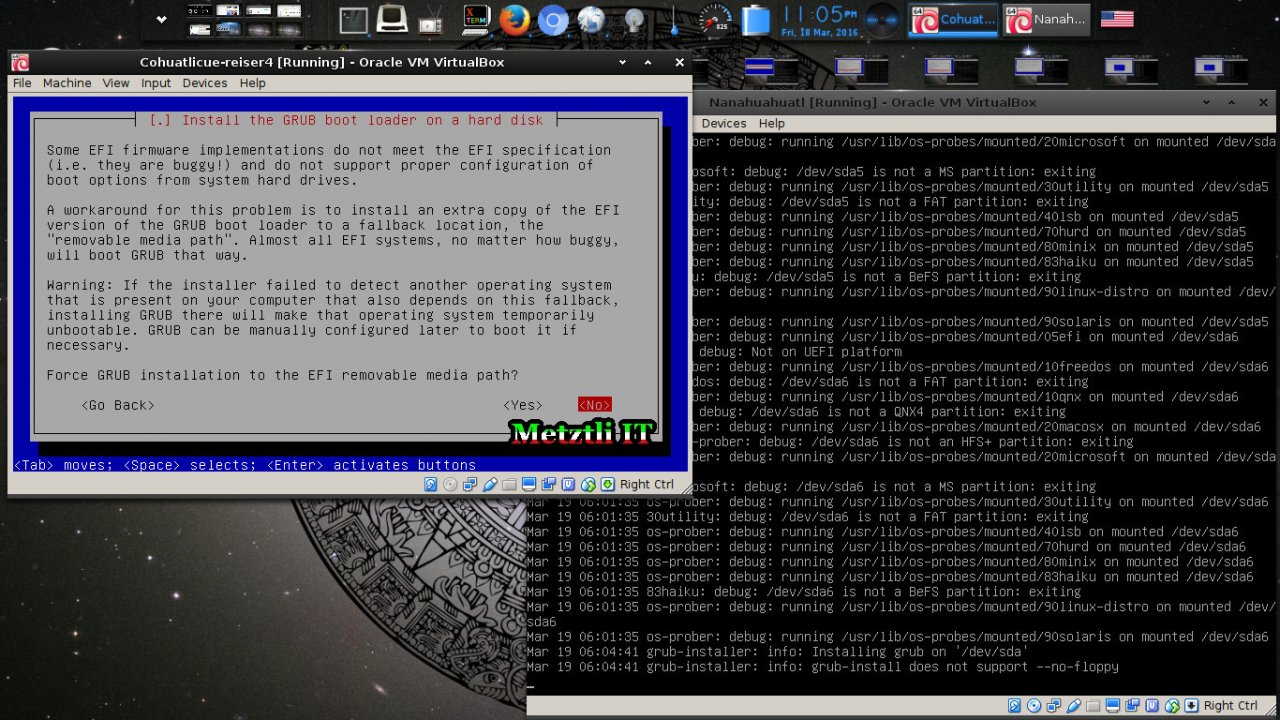 Finish the installation: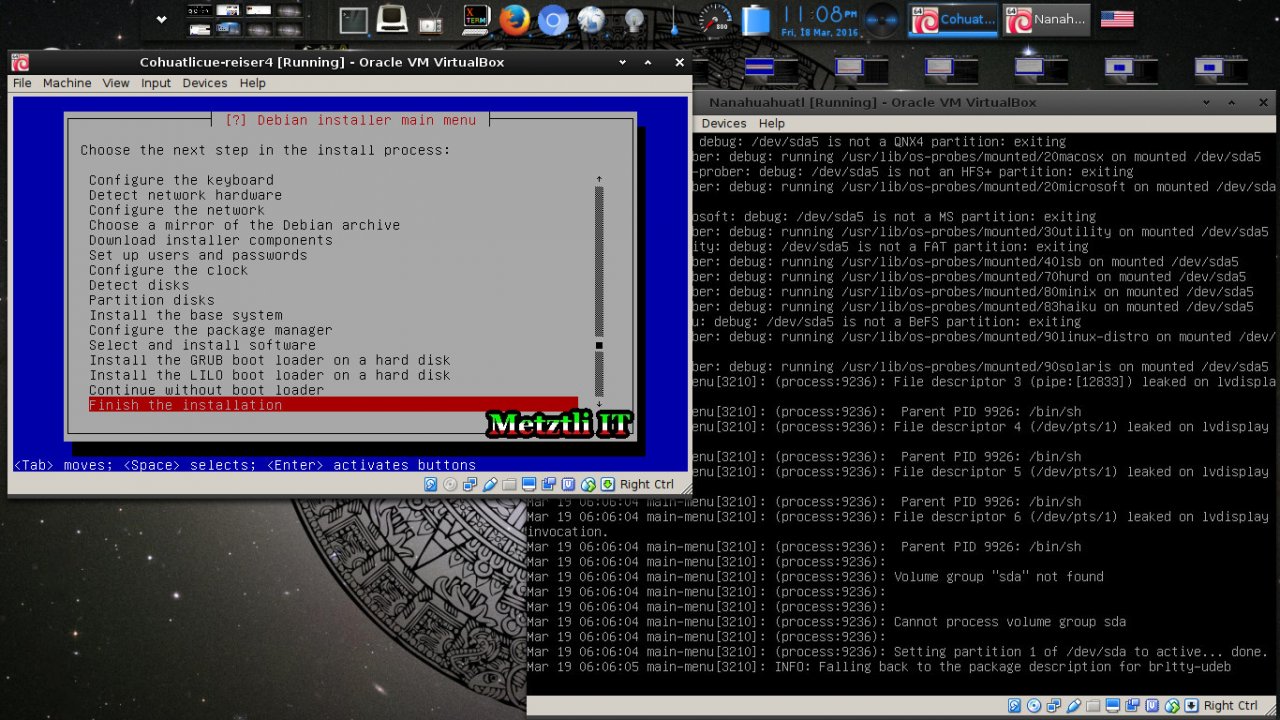 Installation complete: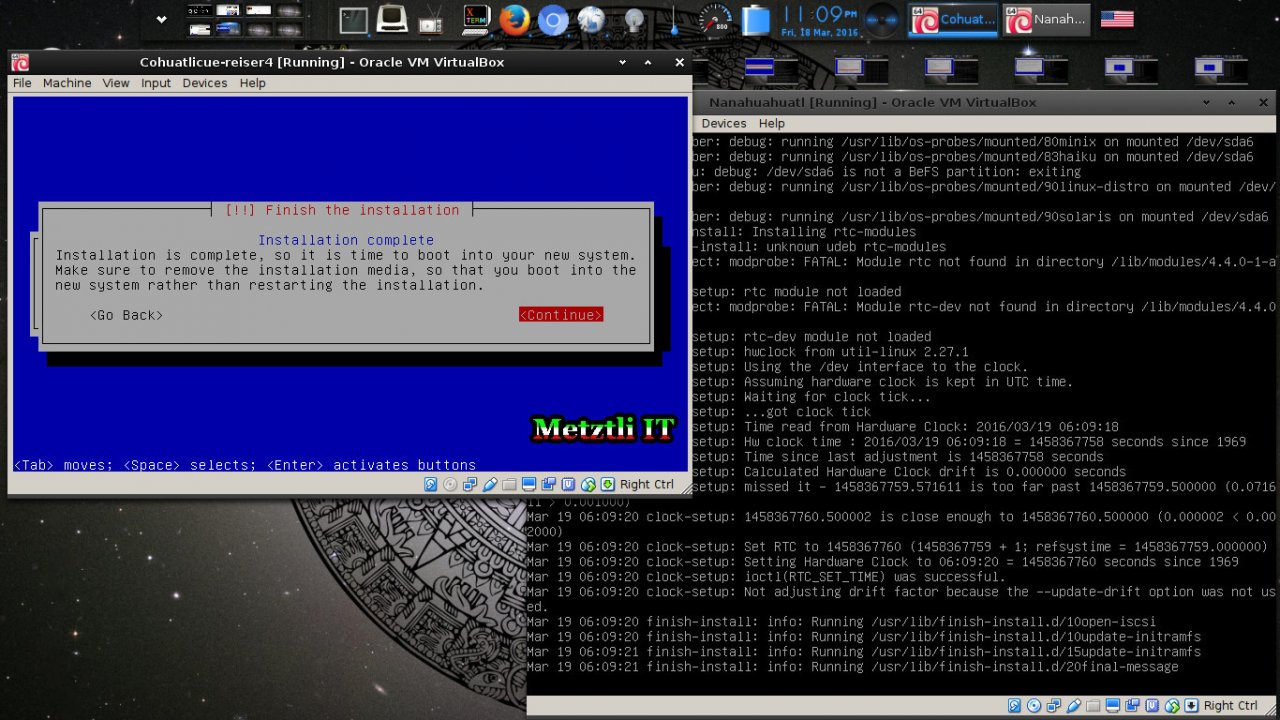 Make sure to remove the installation media: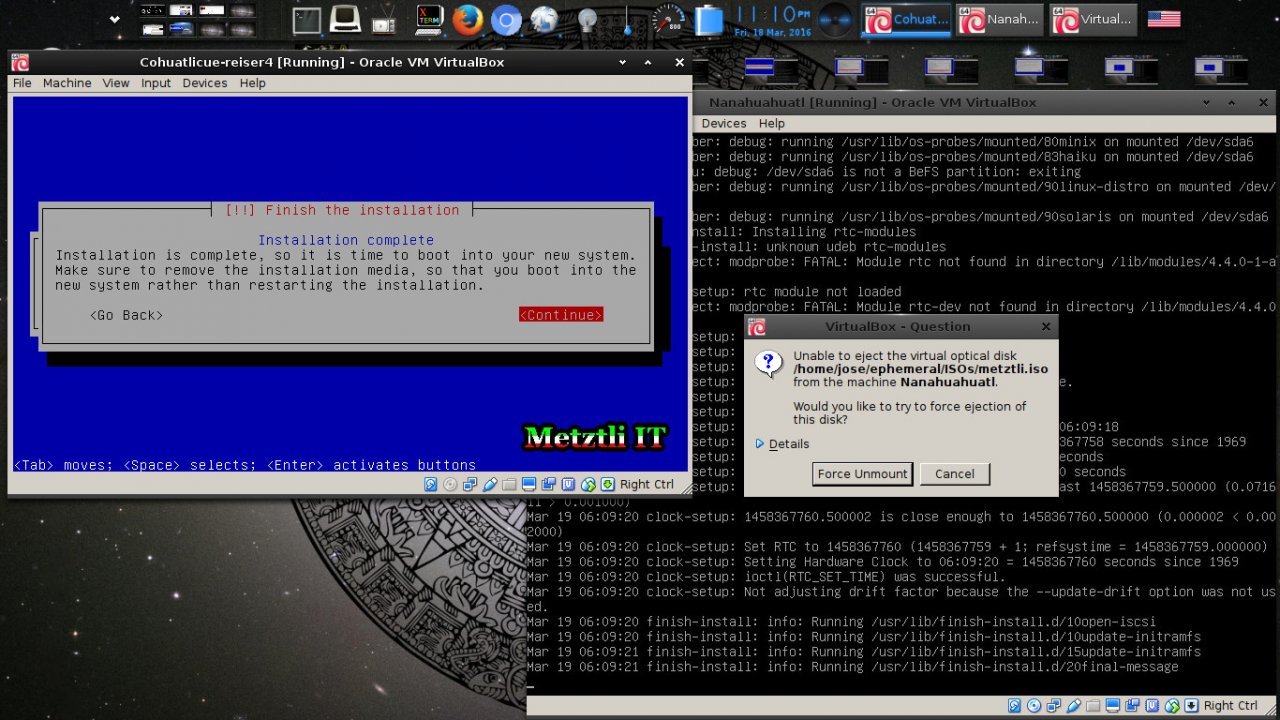 Boot into newly installed Reiser4-enabled Debian system with Nanahuahuatl hostname: